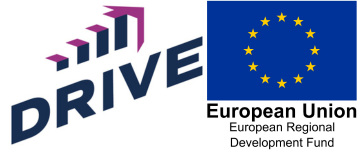 MY Sofa Covers are thrilled to have been awarded support and funding via DRIVE, a new grant programme being offered by Norfolk County Council in partnership with Suffolk County Council.
The programme offers businesses contributing to the rural economy in Norfolk and Suffolk business mentoring and funding. Job creation is a required outcome for this grant application and we're delighted to be able to give back to the local community in this way.

Our founder Oliver Bond said: "We are delighted to have been one of the lucky recipients of DRIVE. This initiative provides businesses in rural areas with mentoring and funding, with a focus on job creation as an outcome. With this help, we are able to give back to the local economy whilst growing our business to make it even more successful."

The DRIVE programme is part funded by the European Regional Development Fund.